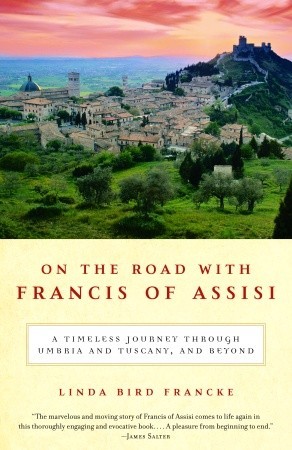 I was very happy to come across this book many months in advance of traveling – for my first time to Italy – to visit the lands of Francis of Assisi as an integral part of my sabbatical. He'd been a life-long inspiration to me and my family as we had Franciscan relatives on both sides, and my mother loved his Peace Prayer more than any other. [This trip was also to honour her memory, the Saint we both loved, and to cherish the beauty of his prayer.]
Prior to entering the Sisters of Charity, I was a primary school teacher in a small rural Catholic school in northern Alberta – St. Mary's. I was this young, spritely thing who was also discerning religious life and full of joy in the spiritual influence of St. Francis. I recall teaching my Grade Three students every song rendition I could find of his beautiful 'Canticle of Creation.' My recollection is that they loved it, too.
So, here was an author – Linda Bird Francke – who also shared something of her deep love of St. Francis through her spiritual travelogue. She'd enjoyed quite a comprehensive and lively journey with her husband, Harvey (who drove), crisscrossing Italy for reminders of Francis' mystical and inspirational nature and his 'green' heart. As I read the book, I was very inspired, and it was a tremendous help in planning my own pilgrimage to several of these sites. Returning home from this journey, I picked up the book again, and am re-reading parts of it with a whole new appreciation for these places that I can now picture and warmly remembering my own special encounters.
Stay tuned! I will offer a Zoom livestream of my spiritual travelogue to 'The Lands of St. Francis' October 4, 2020. During that event, I'll weave inspiration from this book with my own encounters of places visited. In addition, please join me September 17, 2020, as I offer a Zoom livestream of my spiritual travelogue to 'The Lands of St. Hildegard' – another beloved Saint of mine – and to whose lands I also journeyed during sabbatical. Livestream event details to be announced.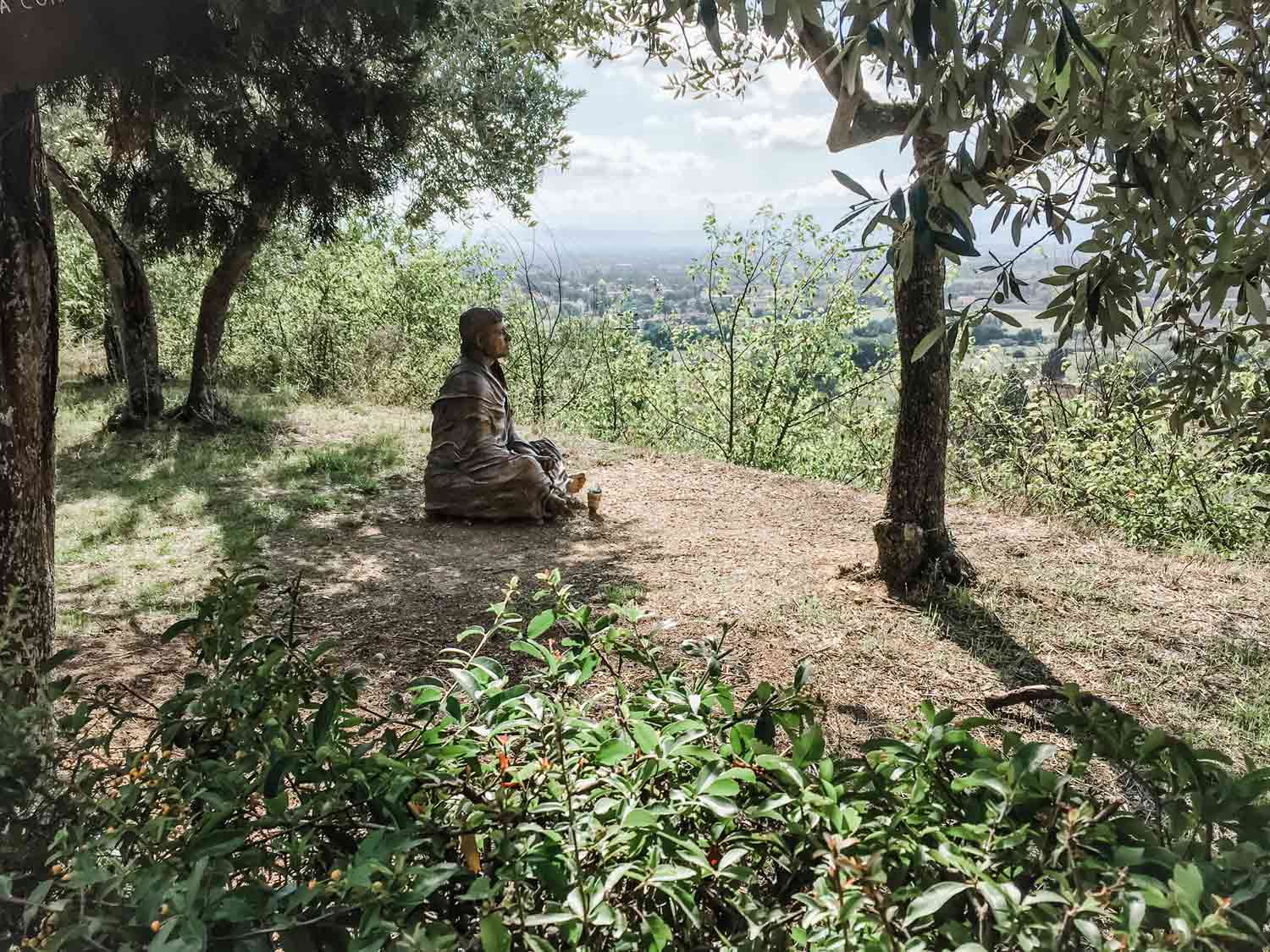 Sculpture of St. Francis, near San Damiano, Assisi, where it is thought he wrote 'The Canticle of Creation.' photo by Sister Maureen Wild
More Charity Alive – June 2020