Loved and energized by the One who calls them, the Sisters of Charity give joyful witness to love; the love of God, of one another, and of all persons. The Sisters envision a world of opportunity, a harmonious future free of social, environmental and economic injustices.
For over 170 years, the Sisters' charism of charity has offered a world of hope, love and kindness. Through their ministries and missions, the Sisters respond to the cries of the poor, bring efforts to sustain Mother Earth and create a bright future without racial inequality. From the migration and detention centres of global unrest; those marginalized by globalization and the anguishing effects of climate change; and the impoverished living on the edge of hopelessness; the Sisters of Charity respond to the desperate cries of many.
We invite you to join a world of charity, engage in a future of hope and support the Sisters' charism of charity in their mission. By giving to the Sisters of Charity, you support their mission to respond to the cries of the poor, engage in actions to address climate change and support efforts to end the suffering of persons afflicted by racism. Your generous gift will support diverse local and global initiatives including:
Transformative water projects for communities marginalized by globalization and climate change;
Inspiring confidence in human trafficking victims rediscovering a life of possibility;
Futures for youth without financial resources for education;
Shaping community foundations of eliminating systematic racism;
Empowering women to break the cycle of violence;
Creating supportive role models for children; and
Responding to the Sisters' vulnerable needs, who have been the face of charity for many.
As we are interconnected through the One who calls us, your gift can be part of a transformative movement of change in the lives and communities of many, globally and locally. Your gift brings impactful influence and generosity of change, helping the Sisters give joyful witness to love as they continue their mission to bring light and hope ending despair and darkness. Your gift spreads love for a future full of joy and opportunity.
Donate online:
Canadian Donors
Canada Helps is designed to process donations for Canada's 80,000 charitable organizations.
US Donors
Donate by phone:
To donate by phone, please call 1-844-406-8114
We accept all major credit cards.
Donate by mail:
United States
Donor Relations
Mount Saint Vincent, Wellesley
125 Oakland Street
Wellesley Hills, MA  02481
USA
Canada
Donor Relations
Sisters of Charity Centre
215 Seton Road, Halifax, Nova Scotia   B3M 0C9
CANADA
Introducing our new prayer card packages for Memorial or Special Intentions gifts!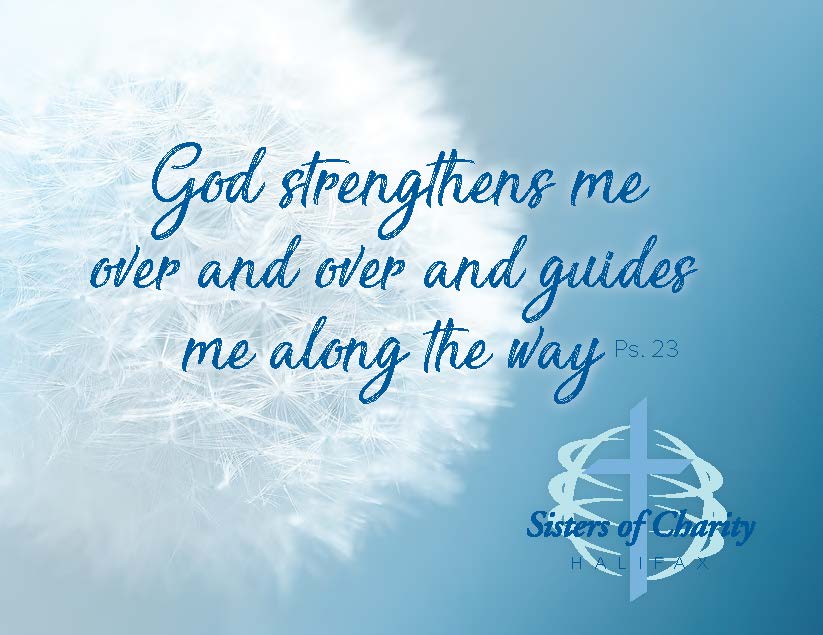 Live simply, so that all may simply live.
Saint Elizabeth Ann Seton