Thank you for considering making a donation to the Sisters of Charity-Halifax. By making a donation you can help support the ministries of the Sisters of Charity-Halifax, as well as their healthcare and retirement needs.
Introducing our new prayer card packages for Memorial or Special Intentions gifts!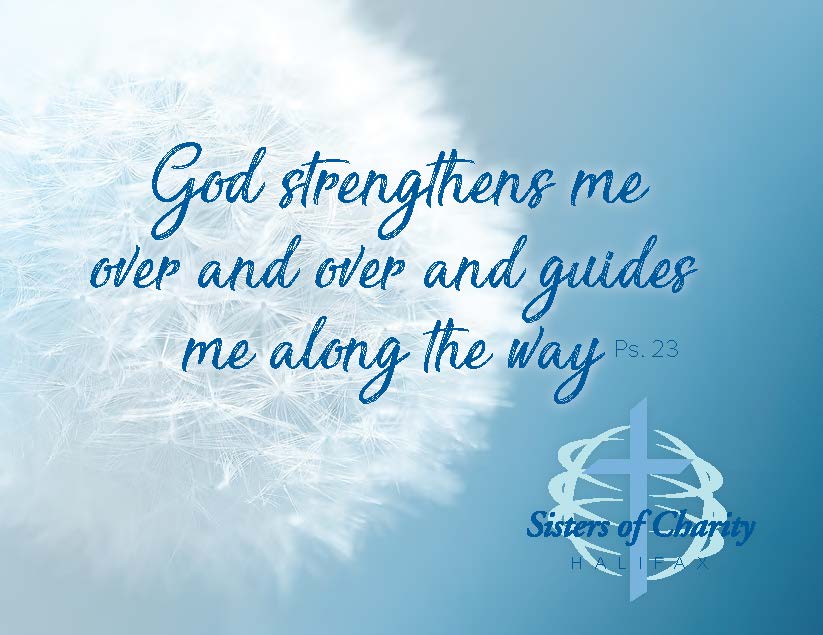 Donate online:
Canadian Donors
Canada Helps is designed to process donations for Canada's 80,000 charitable organizations.
US Donors
Network for Good assists more than a million US non-profit organizations with online donations.
Both companies have a secure website and confidential treatment of donor information.
Donate by phone:
To donate by phone, please call 1-844-406-8114
We accept all major credit cards.
Donate by mail:
United States
Mount Saint Vincent, Wellesley
125 Oakland Street
Wellesley Hills, MA  02481
USA
Canada
Sisters of Charity Centre
215 Seton Road, Halifax, Nova Scotia   B3M 0C9
CANADA
Live simply, so that all may simply live.
Saint Elizabeth Ann Seton