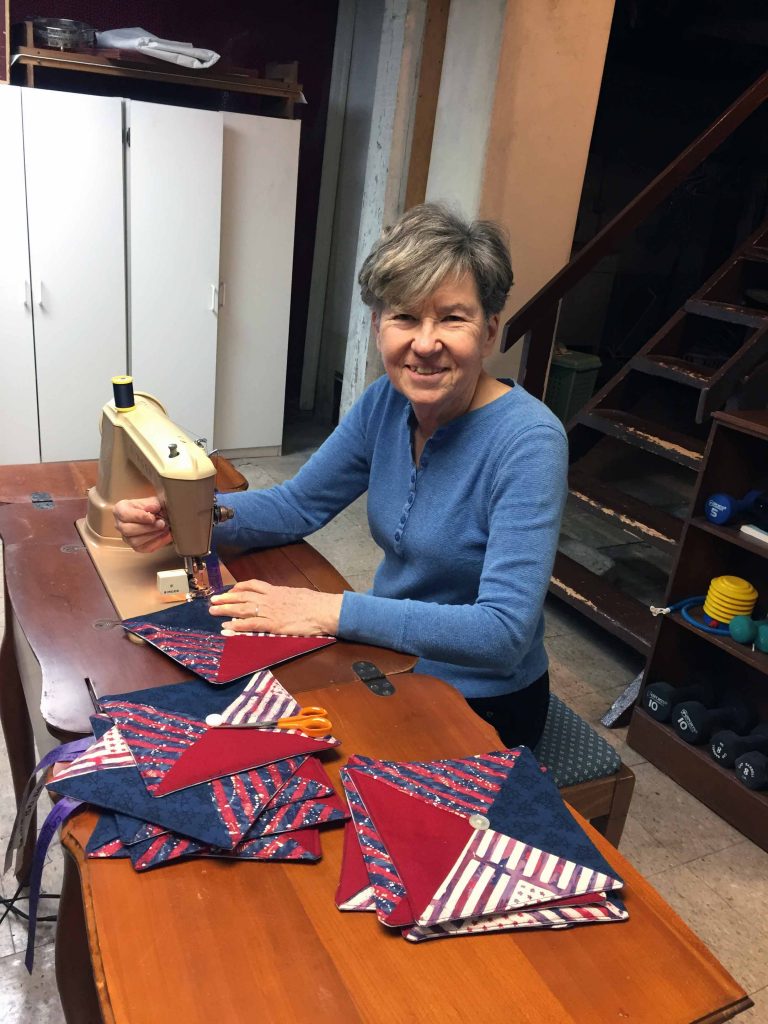 by Sister Cathy Stare
If we are to deepen our communion with and care for one another, participate in ongoing conversation, and enter into the woundedness and pain suffered by others, then courage, candor, compassion, and creativity are necessary tools. These are some of the tools used by the Violet Protest, a collaborative endeavor of people who weave, knit, crochet, quilt, or embroider squares of fabric, using, in equal measure, the colors blue and red.Red and blue stand for the Republican and Democratic political parties in America, which at this juncture are not working together for the common good. By making squares with equal measures of red and blue, participants employ their willing spirit and talents to contribute to healing divisions between parties, races, and all that divides us. When red and blue come together, they make violet. These squares will be forwarded, as a colossal visual gesture of friendly protest, to all members of the United States 117th Congress by late 2021. This project aims to let American congressmen and congresswomen know that so many people support the core values of compassion, compromise, and country over corporate influence. 
For further details about the project and to see some beautiful samples of work already done, visit the Violet Protest website.
More Charity Alive – April 2021
Charity Alive – February 2021