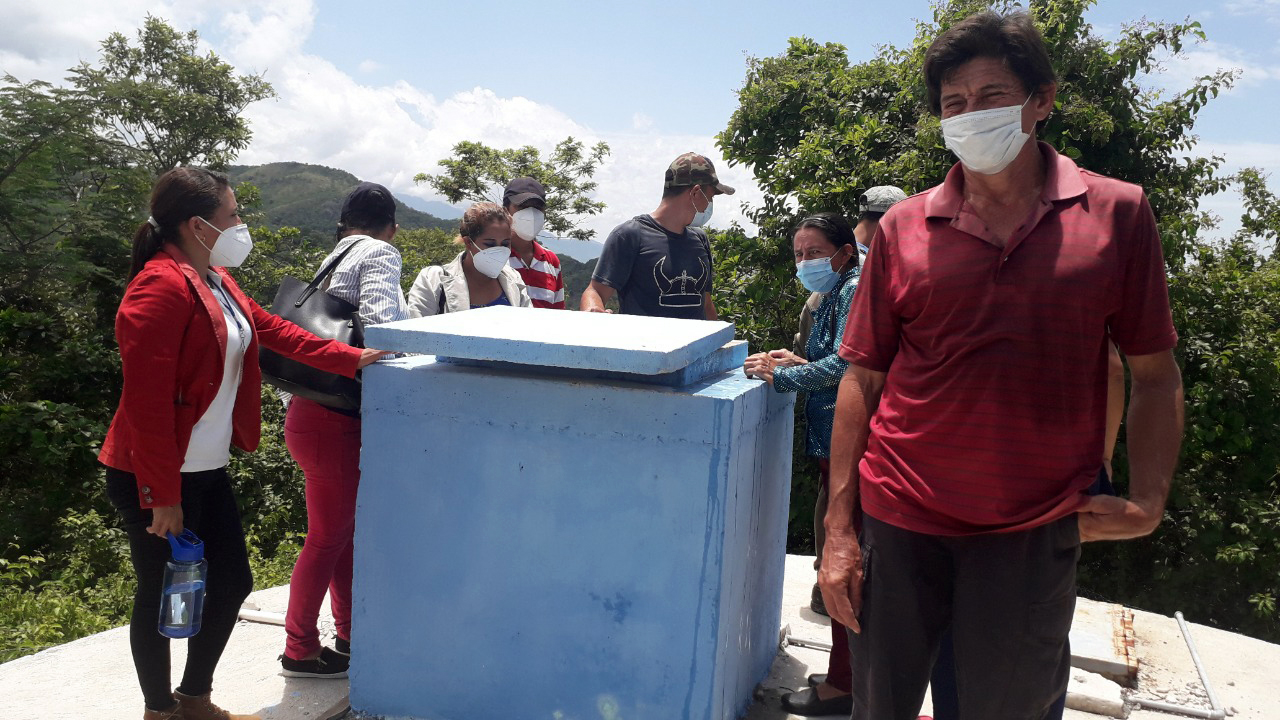 Visiting a water project in a nearby community to learn more about the process.
by Carrie Flemming, Donor Relations Coordinator
In Spring 2020 we announced that water was flowing to homes in the communities of Las Lomas, Las Minas and Los Alas, El Salvador, as a result of our first water project in partnership with SHARE El Salvador.  You can find more information about this project, and our celebration video, here.  
One year later, we are pleased to report that our second El Salvador project is now underway. Also a partnership with SHARE El Salvador and patterned after the first project, this endeavour will bring clean, secure water to five communities, serving 123 families or 560 people.
Using the successful example of the original project as their guide, the communities of Cumbres del Gramal, San Antonio, El Giron, La Cruz and Centro La Palma are creating their water committees, organizing work teams, and signing agreements with the required local government agencies. The hope is that drilling for the new well will start in the coming months, setting the rest of the physical construction in motion.  
Meanwhile, the large educational component of this project is already well underway. Workshops focusing on sanitation, recycling, responsible water usage, creation of home gardens, as well as nutrition and hygiene are being organized and held. Local women have already taken part in workshops to learn about healthy edible plants, and those used for medicine. They have also received seeds and plants to start their own home gardens.  Others had been to visit completed water projects to learn more about them, including how to care for the pumps, and how the systems are installed in homes.
We are excited to share further updates on this project as it progresses.
We are committed to water projects and other initiatives to support climate change. Please visit our website to learn more and how you can support these efforts.
More Charity Alive – April 2021
Charity Alive – February 2021