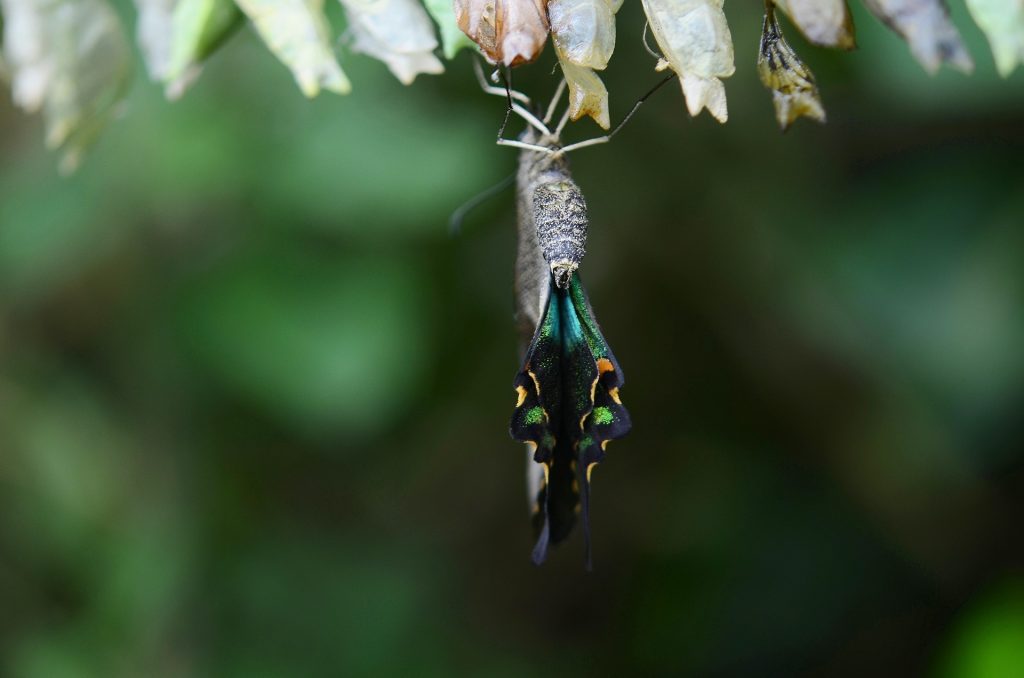 Covid 19, the pandemic, will end but the experience will continue to inform our memories, thoughts and behaviours for some time to come. Two years ago at an Assembly we were shown a video to give us insight about transformation. It was on how a caterpillar becomes a butterfly. The part I remember best was the image of the caterpillar in the cocoon hanging upside down and shaking for a long time. The little creature was working to get its old skin off in order to become something else. The shaking even in time lapse photography must have gone on for a minute. The idea of having to be shaken up in order for the next stage of my/our life to emerge seemed beyond my imagination.
If we can say anything about this time, it does shake us up. Staying home is saving lives! Phone calls and sending cards are ministry! Social distancing is really social solidarity! Watching tv news and seeing national leaders at a loss for how to take control the outcomes, we recognize we are not in control of everything. We accept now that not much is carved in stone and that flexibility is one of the gifts of being human. We are also blessed to see the heroism of first responders, the creativity of ordinary people making masks, doing errands, delivering food, singing songs, sharing faith online, reaching out in whatever way they can and revealing the best of the human spirit. Thank you seems too small a word to recognize the goodness and generosity each of us has experienced in this time but it is all we have.
When this is over, I promise not to take anyone or anything for granted. When this is over, I will keep paying attention to the "little way "that makes the world a better place. When this is over, I believe something new will be born. What do YOU imagine it will be?
Sister Kati Hamm
More Charity Alive -Spring 2020