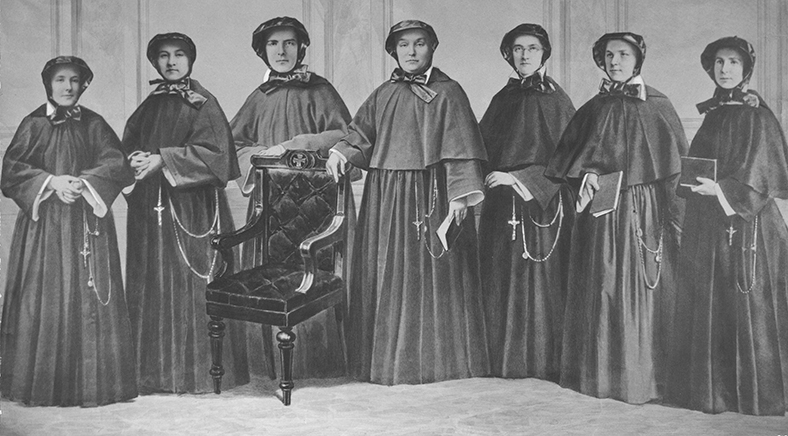 St. Patrick's Convent, Roxbury, the 17th Mission of the Community, and the first established in the United States, was a response to the request of Rev. Joseph Gallagher, Pastor, who was about to open a school in the Parish.
In August 1887, Sisters M. Bonaventure Kennedy, Superior; Maria Hurley; M. Baptista Bauld; M. Evangelista MacNamara; M. Sebastian Thibodeau; and M. Pauline Burns, took up residence in a cottage on Perrin Street and opened the school for girls only in the basement of the Church, pending the gradual occupation of the school building which had just been completed. The Sisters lived on Perrin Street until August 17, 1917 when they moved to the newly built convent at 115 Mt. Pleasant Avenue.
On September 7, 1887, St. Patrick's Elementary School, located on Mt. Pleasant Avenue, opened its first classes. The enrollment was more than 500 girls.  It was not until 1930 when a second new school was built that boys became students in St. Patrick's School. In September 1888, High School classes were opened.