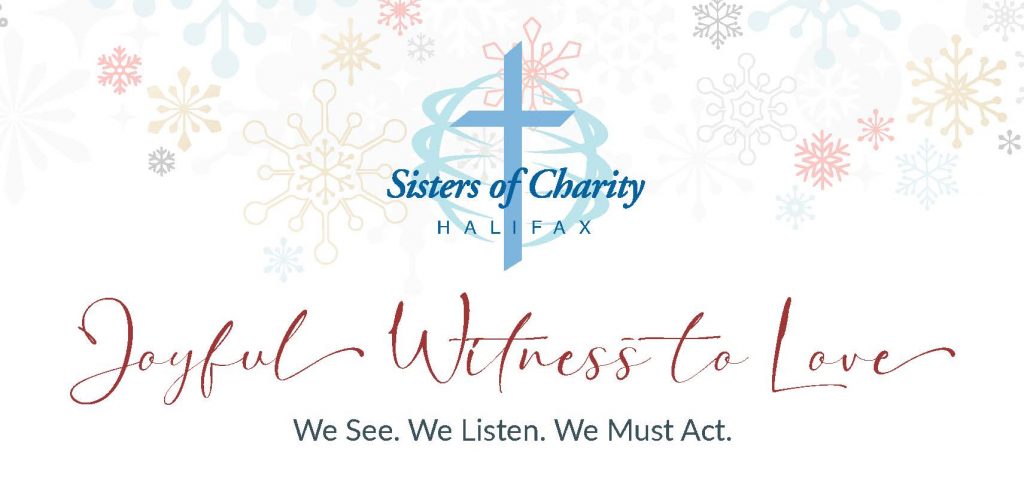 Joyful Witness to Love: Our Christmas Appeal
By Carrie Flemming
Each time we connect with our donors and friends, we aim to share stories of our Sisters' charism of charity. There is no shortage of stories to tell of how our Sisters are meeting the needs of the world around them through their ministries. Selecting but a few stories to represent our work, and choosing the right stories at the right time, is the challenge.
For our Christmas appeal we share stories of ministries to recent immigrants. Through the work of Sisters Kay Conroy and Katherine McGrath at the Texas-Mexico border, and Sister Yvonne Pothier working with refugees in Halifax, we hope you get a sample of the depth of charism, dedication and love our Sisters pour into their work. The Joyful Witness to Love is evident daily in their lives, in ways big and small – sometimes to such a degree that they don't see what they do as worthy of note.
Please watch your inboxes and mailboxes for these stories or read them on our website. We hope they inspire you, and that you consider making a donation this season.
Ends