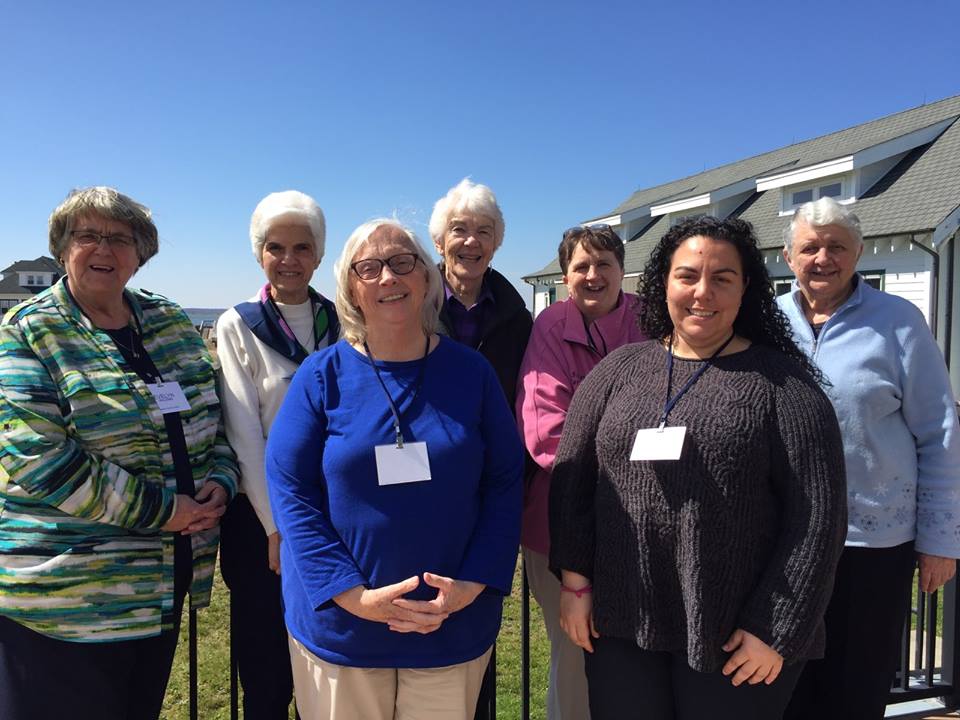 The Company of Charity Formation Personnel of the Sisters of Charity Federation held its annual meeting April 17-20 hosted by the New Jersey Sisters of Charity of Saint Elizabeth. Attendees gathered at Maris Stella, the congregation's Retreat and Conference Center in Harvey Cedars on Long Beach Island, New Jersey.  Its theme was "Service: Widening the Lens – Keeping the Focus with #Young Adults – #Charity Now."
Keynote Sister Donna Del Santo, SSJ, an expert on millennials in the church, spoke of the need to develop a new, more inclusive message to broaden the range of responses to us. A select panel of millennial interns from the Sisters of Charity of Saint Elizabeth and from the Sisters of Charity of New York, discussed their involvement in charity projects.
Attendees broke up into cohort groups – vocations, formation, volunteers and Associates – to discuss issues common to them and to share other pertinent information.
The group shared a festive Jersey shore dinner in the shadow of the famous Old Barnegat Lighthouse before shaking out the sand from their shoes and heading home.